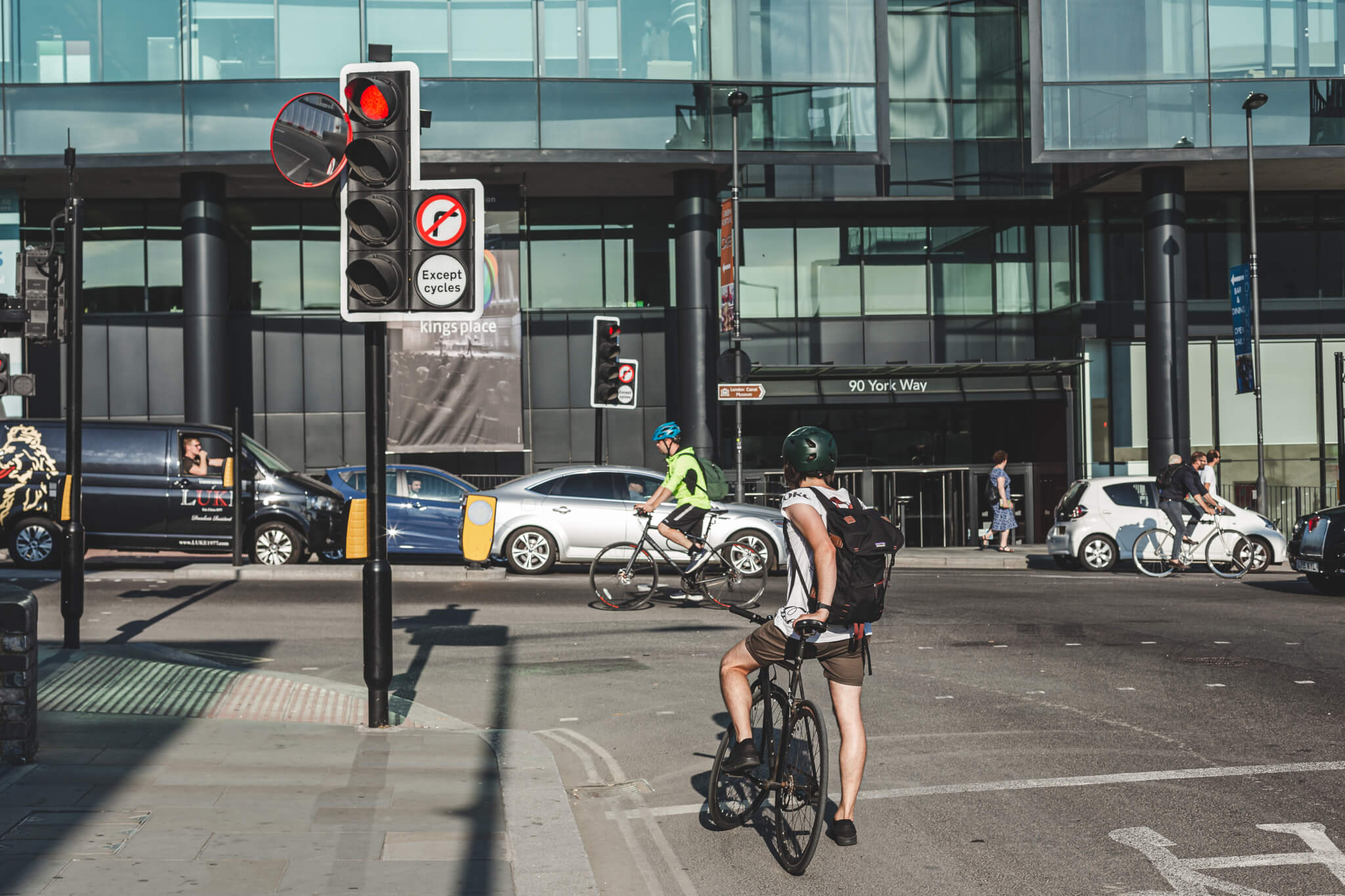 Andrew Middlehurst, a lawyer in the specialist cycling injuries team at Osbornes Law, recently settled a claim for a cyclist in the region of £50,000. The cyclist had been cycling across a junction in London when a Porsche sports car undertook a lorry traveling behind him and collided with the rear of his bike.
The cyclist was thrown to the ground and sustained a brain injury in addition to serious fractures to their face, collarbone and skull.
The driver of the Porsche claimed the lorry had crashed into him causing a concertina collision. Footage was obtained from the camera of a nearby cyclist which showed the Porsche undertaking the lorry just prior to the collision. This was used to persuade the insurance company that liability would be robustly argued.
To better understand the long-term impact of the injuries sustained, we arranged for the cyclist to be examined by several medical experts to investigate the medium to long-term impacts of the injuries they had sustained.
Andrew calculated the full extent of the financial impact resulting from the injuries including the costs of private medical treatment.
Andrew brought a leading barrister on board to consult on the case and provide advice.
A settlement was reached with the insurers which brought the matter to a conclusion and let the cyclist move on with their life.
Andrew was recently ranked as a 'Rising Star' by the Legal 500 and was particularly noted for his work involving cycling and e-scooters. Andrew regularly publishes articles about cycling and the law in the London Cyclist, he has also appeared on Radio 4's Law in Action.
Osbornes Law specialise in cycle accident claims, helping cyclists who have been injured following a collision. The firm is the legal partner to the London Cycling Campaign (LCC).
To speak with Andrew Middlehurst about your injury please call us or complete the online enquiry form below. 
Contact Andrew today
Email us Send us an email and we'll get back to you
"Osbornes somehow combine the accessibility of a local firm, with the professional standards of a national or city outfit."


Excellent lawyer throughout my case and very kind natured as well.

Simone McGrath in particular stands out for her no-nonsense approach, her sensible and realistic advice, and her tenacious attitude. She is a fearless advocate, but manages to strike up supportive relationships with her clients. They trust her, and so do I.

"He is absolutely brilliant and very considered in his approach. He works solidly to get the very best outcome."

"Osbornes 'has a strong ethos for being conciliatory (rather than aggressive) with fair/ethical billing practices and strong ADR principles."