Volunteering – make a difference to someone's day
6 Jun 2019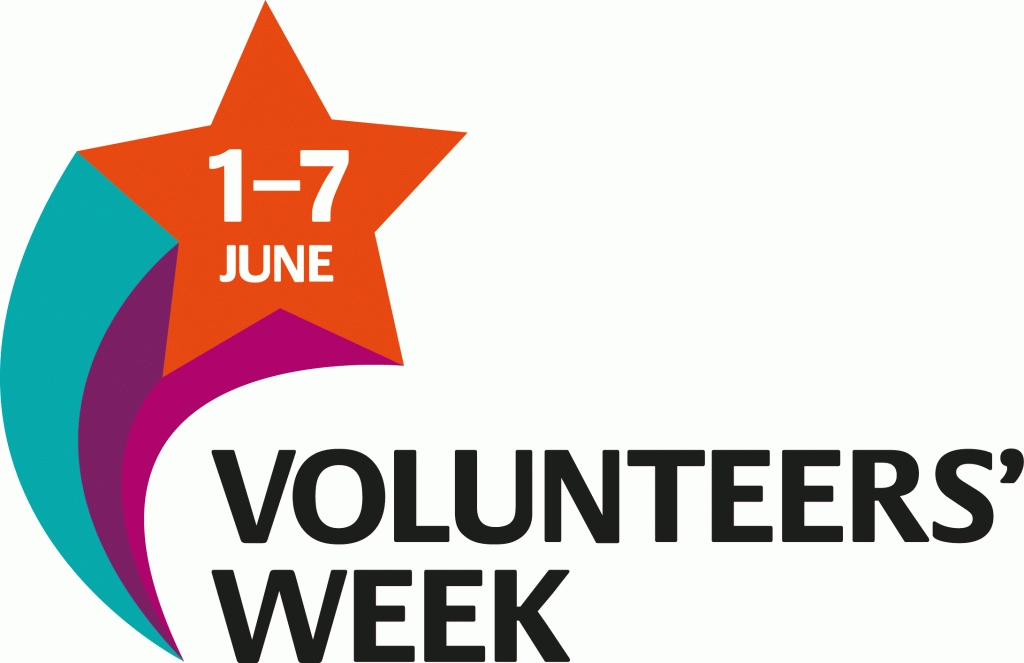 This week is Volunteers Week. Volunteering is a great opportunity to give something back to your local community.
It is a time where volunteers are recognised for their contribution to volunteering across the UK.  There are various events and celebrations up and down the country throughout this week and it is a chance to people to get together and say 'thank you' for all the hard work that volunteers provide and what it means to those who benefit.
Volunteering is a way of bringing communities and people together. There is no age restriction and it is not for everyone but it is often a way for people who have suffered illness, injury or loss to become part of a community assisting other people who have shared similar life experiences.
Many organisations are completely dependent on the work of volunteers.
My personal experiences
My son is 14 and he volunteers every weekend at a visitors centre for a local wildlife reservoir. It means I have to get up bright and early to drop him off at 9am and hang around for two hours but it gives him the opportunity to meet new people and support the local community.
I too started volunteering when I was a teenager. I used to visit a child local to my home every weekend.  He had cerebral palsy. His family relied on the local community to assist them with his strict exercise routine and two helpers at a time would carry out a variety of exercises devised to help his sensory and mobility needs. It was hard work but without all the support of the volunteers his family would not have been able carry out the therapy as well as they did for as many years as they did.
I then volunteered for a local authority charity that enabled children in foster care to have a day out once a month with a buddy. I was a buddy to two teenagers and it was really challenging at times, both of the teenagers were in the care system and had come from very dysfunctional families and had suffered harm. They had little contact with their siblings and the buddy scheme enabled each of them to do things that normal teenagers did such as spending the day out and about going shopping; going for lunch and the cinema and sometimes it was something simple such as a visit to the local swimming baths.
I also volunteered at AvMA (Action for Victims of Medical Accidents) a well-known charity supporting victims of medical negligence. I volunteered with them when I was at university, a long time ago, and I am still in contact with members of staff from AvMA.
The last volunteering scheme I was involved with was Headway North London – it was great! I would sit and do activities with the visitors to the drop in centre and many of these people had brain injuries which severely impacted on their social skills and social well being. The drop in centre was a regular place for these brain injured people to see people and make new friends. For some it was a vital lifeline and enabled them to get out of their home and give them something to look forward to.
Volunteering is a great way to meet new people, experience new things and learn about how other people live. It is also a way of helping those who rely on others for help with activities of daily living; need a social outlet or just want someone to talk to or to see a friendly face.
In this day and age of technology and the fast pace of living many people in various communities are isolated and alone. Volunteering is a great way of making a difference to someone's day. Making a change to their routine and giving a person something to look forward to.
Organisations also benefit as many are funded by charitable means and volunteers are the only way that they can keep going. Lots of these organisations are valuable to local communities offering services that are vital to individuals.
Volunteering – give it a try
There are many ways that you can become involved in volunteering and it doesn't have to be a regular routine, it can be as often as you want it to be and you can put in as much as you want. The more you take part the more you gain. It can be anything from helping with reading at your local library in the summer holidays; making tea at your local hospital; visiting residents at your local care home; helping out in a charity shop; the opportunities are endless if you look out for them.
From my experience volunteering is great and it can get you out and about, build your confidence and it is often such a productive and rewarding thing to do.
Already I can see a change in my 14 year old socially awkward geeky son, he is now able to start conversations with people without being prompted and he is happily interacting with children who visit the wildlife centre and he is not on the x-box or his mobile phone and that is after almost 3 months.
So, go on get out there and find a volunteering scheme that works for you.
To speak with Stephanie Prior contact us by calling 0207 485 8811 or fill in an online enquiry form.