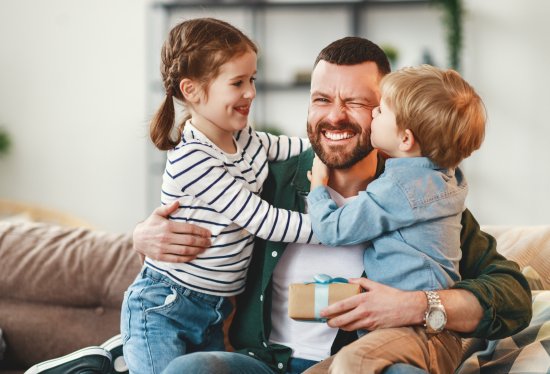 The 1st December 2021 marked the 18th anniversary of the amendment to the Adoption and Children Act 2002 which gave unmarried fathers the ability to acquire Parental Responsibility (which is the legal rights, responsibilities and duties that parents have in respect of their children, commonly called 'PR')  if they were named on the birth certificate of their child as of 1 December 2003. Prior to this, the only way a father would acquire PR automatically is if they were married to the birth mother at the time of the birth (irrespective of whether they were named on the birth certificate). Of course, this caused many issues and unsurprisingly there were many fathers that were completely unaware of their lack of rights regarding their children. It also meant that when the birth mother passed away and didn't name the father in her Will (for instance because they had separated) those named as guardians would have PR, and therefore more rights than the biological father. Step-parents were also affected in the same way.
Parental responsibility comes to an end when the child turns 18 and so, thankfully, as of 1 December 2021, there are no longer any minor children that the previous law applies to. Of course, despite the amendment, issues still arise in situations where the birth mother refuses to name the father on the birth certificate and so there are still some unmarried fathers that do not have PR for their children. Step-parents, grandparents (or other relatives), non-birth parents and unmarried fathers who are in the situation above (where the mother refuses to name them on the birth certificate) can still acquire parental responsibility by one of the following options, although not all options are applicable in each case:
if they are named on a 'lives with' Order (as someone who the child lives with; this used to be called a "residence" order), by adopting the child,
being made a guardian by a parent who has parental responsibility,
by making a parental responsibility agreement with the birth mother or by an order of the Court.
If you would like to speak to a specialist family law solicitor about a Parental Responsibility matter, call Sarah Scott, or complete an online enquiry form.
"Sarah, you have shown brilliant understanding of the requirements and have provided amazing counsel throughout. Your dedication to seeing this through right up to the last minute (before going on maternity leave) is a testament to your professionalism. I can't thank you enough for your support and advice through some trying times".

"Osbornes has been very kind and your advice has been great".

"Just wanted to say thank you so much for being the voice of reason and for everything you have done for me. It is such a difficult time and I felt completely supported in the process today because of your presence"

"The client was singing your praises today as the best solicitor she has come across!"

"The flowers were to say 'thank you' for going beyond the call of duty to contact the other side. Most impressed by your 'can do' attitude, despite your work load today" and subsequently "thank you very much for all your effort and I am delighted I chose to trust you. I cannot thank you enough for your support. Thank you".

"Thank you. I wouldn't have made it this far without your help".

"Thank you for your availability, courtesy and helpfulness during our divorce. I don't know how many thanks you get from counterparties. It wasn't all straightforward, and divorce is never a joyful time, but your clarity and helpful attitude made it much easier than it might have been".