Child arrangements affected by pandemic travel restrictions
21 Jul 2021 | Lisa Pepper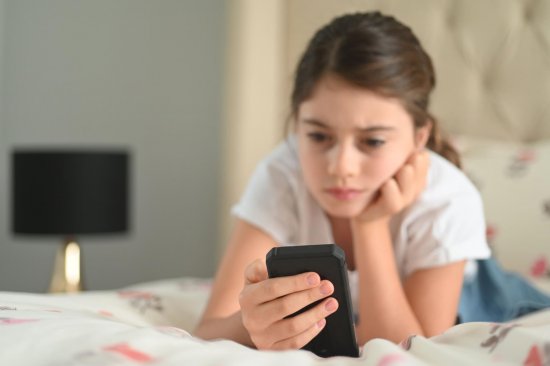 International families experiencing long separation periods from children
As pandemic restrictions continue to limit overseas travel, increasing numbers of separated parents are seeing relationships with their UK-based children deteriorate due to lack of contact.
Family lawyers at Osbornes Law have seen a rise in parents who are based overseas being forced to fight their exes in court to get time with their kids. Travel restrictions, quarantine and testing requirements are creating a perfect storm, with some children being turned against the absent parent by their ex-partner.
Lisa Pepper, family law expert says, "Travel restrictions are hitting international families hard and we are seeing more overseas parents getting in touch, looking for help after long periods of separation from their children. Many are worried that their relationships have been irretrievably damaged.
"The summer holidays would usually be an opportunity for them to spend large periods of time with their kids but parents we speak to are finding that usual visits are being denied due to arguments about the cost of testing, who will be responsible for quarantine time, and whether children should be travelling at all.
"In some cases, parents who are hostile to their ex-partner are taking the opportunity to try and sever contact altogether."
For parents affected, negotiating with their ex is the best option, however where relations have broken down or the other parent is already refusing to comply with an existing court order, they have little choice but to seek redress through the courts.
Lisa says, "The chaos around the constantly changing travel advice along with a backlog of cases causing huge delays in the family courts, are leaving parents concerned that they may not see their children anytime soon.
"In families where there is already considerable animosity between parents, time apart and only occasional Facetime or Zoom calls erodes the close bond a child has with their parent.  It can contribute  to 'parental alienation' where one parent turns their children against the other – resulting in the child saying they don't want to see the absent parent."
It is possible within proceedings to instruct an expert on parental alienation, to meet the children and the parents and advise the Judge on whether it has occurred.  More generally, the courts will decide a welfare report should be undertaken which includes establishing the child's ascertainable wishes and feelings in light of their age and understanding.  From 14 years of age, a child's wishes – to see their other parent or not – are usually taken into account by the courts and will heavily influence a Judge's decision.
If parental alienation is found, courts will take this very seriously and may say that the child should move to live with the other parent.
Lisa adds: "Many families are spread across international borders and the pandemic is costing them important and formative time with their children. The children are missing out on the close loving relationship with that parent, which could have a long term effect on their emotional well-being.
"For those who find themselves in that position, it is unwise to bide your time – these matters can take time to resolve and you may have little choice but to head to the courts."
Lisa's advice to those in dispute about child contact arrangements are:
Tackle the issue as soon as possible as child contact matters can take time to resolve.
Attempt to agree a plan between yourselves where possible but be wary if the other parent's proposals fall far short of offering you reasonable time, and if they take several days to reply.
If you cannot come to an agreement, your solicitor can write to the other parent, asking for them to agree to child contact.
If this fails, virtual mediation is worth considering and actually, it being virtual and not face to face can take the heat out of the situation. Propose this through your solicitor and make it clear when you need a response by.  Note that the court does not require you to attend mediation – the requirement is only to meet with a mediator on your own to find out about mediation and discuss whether that it is a possible route for your case.
If this still does not resolve things you will need to apply to the family courts to deal with the child contact arrangements. If the matter concerns the summer holidays specifically, your solicitor can seek an urgent hearing, but the likelihood is that you could be waiting eight or more weeks.
If the current pandemic restrictions have affected the access you would usually have with your children, or you are concerned about parental alienation, call our family law team for advice on 0207 485 8811 or complete an online enquiry form.