Painkillers In Pregnancy Linked to Cerebral Palsy
28 Nov 2017 | Stephanie Prior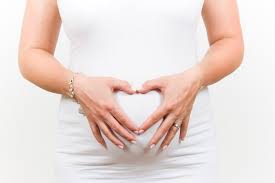 Every year in the UK, nearly 2,000 babies and young children are diagnosed with Cerebral Palsy, a complex neurological disorder that affects movement and coordination.  It is caused by brain damage that occurs 'before, during or soon after birth'.The symptoms usually come to light in early childhood and can include problems such as low muscle tone, poor muscle control, feeding difficulties and delayed development in babies. In older children, difficulties in physical development may manifest as 'not walking by 12-18 months' or 'not speaking simple sentences by 24 months'. In many cases of Cerebral Palsy, the cause is unclear but can include reduced oxygen supply to the foetus, lack of oxygen during a difficult birth and head injury during or after birth.
Cerebral Palsy is a lifelong disability and there is no curative treatment available. However, therapies and interventions can improve quality of life, including medications to ease symptoms, surgery to correct joint deformities and lengthen muscles, speech therapy to assist in communication skills and physical and occupational therapy to assist with everyday tasks.
Pain Relief in Pregnancy
Generally and historically, the use of over-the-counter medicines such as paracetamol, ibuprofen and aspirin during pregnancy has been considered relatively safe for mother and baby. However, recent studies have indicated an association between paracetamol use in pregnancy and the development of childhood conditions such as poor motor function, autism and attention deficit disorder. Although, for various reasons, some of these studies are considered controversial, they have raised the possibility that paracetamol and other simple medicines may be the cause of some neurological disorders.
A New Study Linking Pain Relief and Cerebral Palsy
This month, the International Journal of Epidemiology published a new study into the use of over-the-counter medicine in pregnancy. The scientists studied a large group of 185,617 mothers and babies from Norway and Denmark. The women answered questions about their use of medication during their pregnancy, including taking over-the-counter tablets for the treatment of conditions such as pain, inflammation and fever.  The research team followed up with all the children in the two countries who were born with Cerebral Palsy and then looked into the questionnaires about their mother's use of paracetamol, aspirin and ibuprofen while pregnant.
During the study period, 357 children were diagnosed with Cerebral Palsy. During the same period, 49% of the women used paracetamol while pregnant, 3% used aspirin and 4% used ibuprofen. By comparing data, the scientists concluded that 'children exposed to paracetamol in [the] second trimester' of pregnancy have an increased risk of Cerebral Palsy. They also found that if a foetus is exposed to aspirin, the child has an increased risk of developing Cerebral Palsy. However, there was no obvious increased risk with ibuprofen. For these reasons, and until the safety of paracetamol and aspirin during pregnancy could be further evaluated, the team advised caution in their use by pregnant women.
NHS Official Advice to Pregnant Women
The NHS website states that' you should avoid taking medicines when you're pregnant, particularly during the first three months' but that paracetamol is the 'preferred choice' to treat mild or moderate pain and fever.  It also states that 'Paracetamol has been used routinely during all stages of pregnancy', 'there is no clear evidence that it has any harmful effects on the unborn baby', and that paracetamol is  'generally safe to take as a painkiller in the first six months of pregnancy'.
However, the NHS website also clarifies that pregnant women should get advice from their GP or midwife before taking any tablets and that taking any medicines during the first three months of pregnancy should be avoided if possible.
What Next?
The study authors were clearly aware that their results would prove contentious and stated so in their key message, 'it remains controversial whether prenatal exposure to paracetamol or aspirin affects neurodevelopment'. However, their work raises important questions about the use of common painkillers during pregnancy and deserves consideration. If something so seemingly innocuous as paracetamol can have such long-term and devastating effects on children, then it is worth scrutinising and further study.
At Osbornes Law, we care about how you are treated both by medical professionals at hospital and also under the care of private providers of health services. If you or someone in your family has been affected by the blood contamination scandal, please do not hesitate to contact Partner and specialist birth injury lawyer Stephanie Prior at 020 7681 8671.