Osbornes Sponsors Charity Event with Dame Joan Collins
27 Apr 2016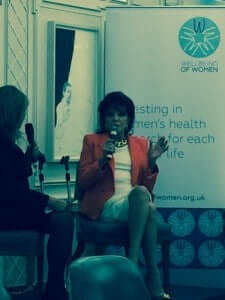 Osbornes are proud to sponsor the charity Wellbeing of Women. Working to improve women and babies' health across the UK, Wellbeing of Woman is acting to free women from pain, distress and heartache caused by women's reproductive health issues.
Endometriosis, miscarriage, incontinence and menopause are still very much taboo although 145 women a week in the UK die of a gynaecological cancer or 1 in 2 women in the UK will suffer from some kind of reproductive or gynaecological health problem. Treatment and support are not sufficiently developed just as knowledge about the conditions due to a lack of funding in gynaecological medical research.
Established in 1964, Wellbeing of Women provides health information to women and invest in special research projects by allocating funds to specialist doctors and midwives.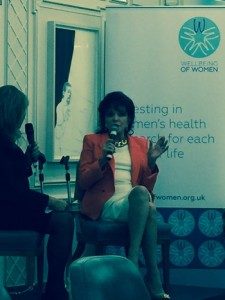 On Tuesday 26th April 2016 Osbornes sponsored a Champagne Lunch with Dame Joan Collins organised by Wellbeing of Woman to raise money to improve reproductive health.
Iconic Hollywood legend and best-selling author, Dame Joan Collins presented her most recent novel, The St. Tropez Lonely Hearts Clubs, and discussed with Eve Pollard about her brilliant acting career.
The lunch raised over £33,000 for the charity.