Osbornes sponsors the London cycling awards 2014
28 Jul 2014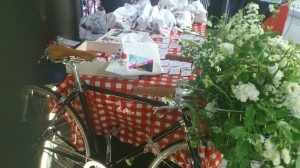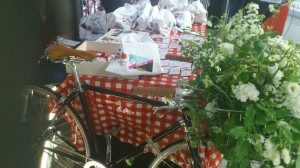 On Wednesday 16th July 2014 over 200 people from the 'cycling world' gathered at St Martin in the Fields for the London Cycling Campaigns' 'London cycling awards 2014'.
The award ceremony, at which Osbornes was the main sponsor rewarded individuals and brands from across from across the cycling sector for their contribution to cycling over the past 12 months.
Stuart Kightley, head of the personal injury department at Osbornes and keen cyclist comments:
"The London Cycling Campaign is key to ensuring that our roads continue to reflect the increasingly high number of cyclists who use and commute on them on a daily basis. The work that the LCC do in highlighting the dangers to cyclists from particular road layouts and submitting alternative designs to make roads and junctions safer for cyclists is crucial to saving lives and turning London into a safer city for cyclists. The London cycling awards celebrates and rewards those who continue to champion safer cycling whilst at the same time are in part responsible for opening up the benefits of cycling to a wider audience. Osbornes is extremely happy to support such efforts and play a small part in helping the LCC achieve its goals".
The awards was hosted by award-winning journalist and keen cyclist Jeremey Vine.
The winners of the 2014 awards were:
Cycling brand of the year
Look mum no hands
Best large bike retailer
Wiggle
Best small bike retailer
Brixton Cycles
Cycling champion of the year
Chris Boardman MBE
Bike blog of the year
Road.cc
Cycling initiative of the year
Great western quarter residents bike club (Hounslow, Barratt London)
Youth sector cycling champion
Tower Hamlets BMX club
Grassroots project of the year
Respoke community bike exchange (Barking & Dagenham)
Digital campaign of the year
Bikeminded social media campaign (Kensington and Chelsea Council)
Best space for cycling project
Royal College Street cycle tracks (LB of Camden)
For more information about the awards, to find out about Osbornes own cycling initiatives or if you have been injured in a cycling accident contact Stuart Kightley by calling us or filling our online enquiry form.