Osbornes Shortlisted for Top Personal Injury Lawyer Awards
22 Sep 2015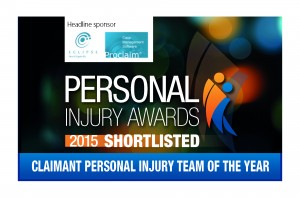 The personal injury department has been shortlisted for two awards at the industry renowned Eclipse Personal Injury Awards 2015. For the second consecutive year the department has been shortlisted in the category of 'Claimant Personal Injury Team of the Year'. Ben Posford, Head of Catastrophic Injury, has also been shortlisted in the category for 'Claimant Personal Injury Lawyer of the Year'.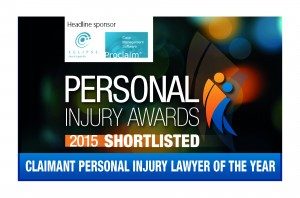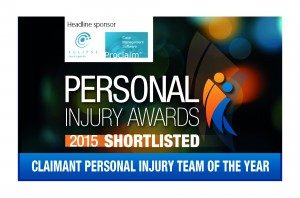 Ben, who has built a reputation in successfully handling high value catastrophic injuries and fatal accident litigation comments:
"To have been nominated and shortlisted in this category is a wonderful surprise, especially when you think about the number of extremely talented and experienced claimant PI lawyers out there. The two categories which the department are shortlisted in reflects the strength of the entire team from the partners to the junior members, who are extremely conscientious in providing the highest level of client care as well as ensuring they keep up-to-date with the latest legal developments and case law impacting on our clients."
"These nominations, on top of our recent success in the 2015 edition of the Legal 500, highlights the high regard for the Osbornes department within the industry".
The department was ranked in the Legal 500 as a leading firm in London representing claimants. Head of department Stuart Kightley is described as 'very good in legally complex cases'. Ben Posford is described as being able to 'find angles other lawyers miss' as well as 'fighting incredibly hard for his clients'. Partner, Stephanie Prior is noted for her specialist child abuse claims practice.
Osbornes was also recently shortlisted for law firm of the year at the Halsbury Legal Awards 2015 and is shortlisted for an award at the Law Society Excellence Awards 2015.
To speak with a member of our personal injury department you can call us on 020 7485 8811 or contact us through our online enquiry form.