Osbornes Law recommended in Spears 500 2021
1 Feb 2021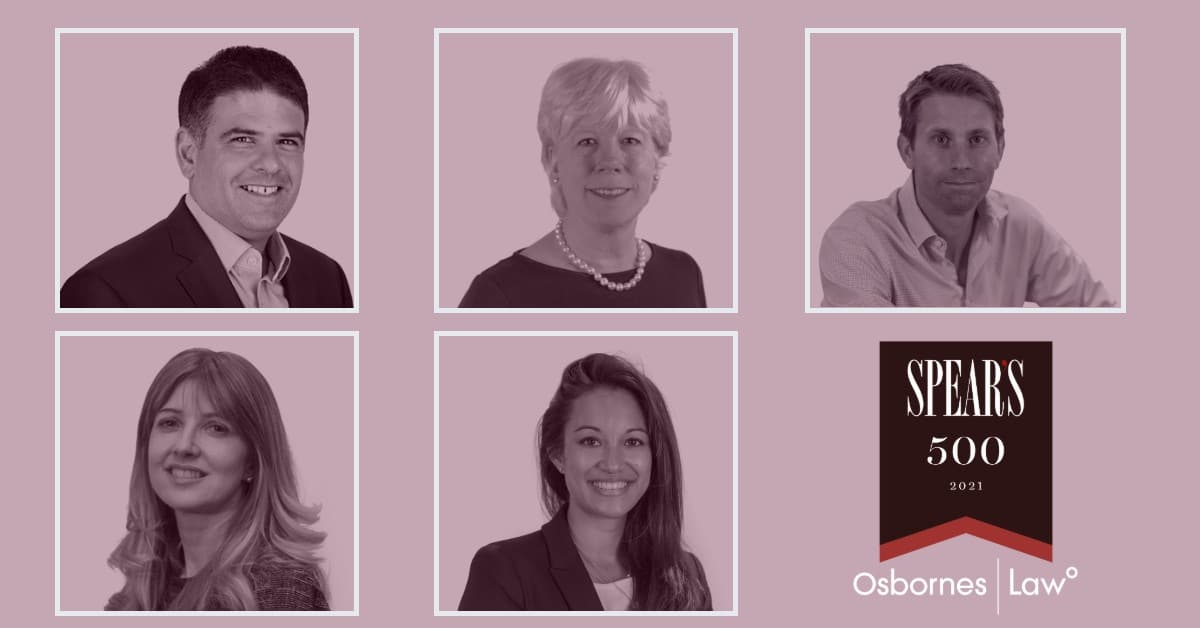 Osbornes are delighted to once again be featured in the 2021 Spears 500 directory.
Spear's 500 is a guide to the market's best private client advisers and service providers to HNW individuals worldwide.
Osbornes Law is recommended in the 2021 directory in the areas of family law, property law and trust and estates.
Expert divorce lawyers, Mark Freedman and Lisa Pepper are recognised as leading family lawyers. Simon Nosworthy, head of residential property is also recommended as a leading property lawyer. Jan Atkinson, who is head of Private Client at Osbornes is recommended as a specialist trust and estates lawyer, as is Suzanna Baker who is a new entrant in the directory.
Stuart Kightley, managing partner at Osbornes Law comments:
"Spears undertakes substantial peer-to-peer research to compile the annual directory, which makes having five lawyers featured in the 2021 directory a great achievement. Although Spears focuses on a specific market, Osbornes are proud to deliver the same high standard of care and advice to all of our clients."
Osbornes are also ranked as a leading law firm in The Times annual guide and by Chambers UK and The Legal 500 directories.
If you would like to discuss a legal matter or ask for some specialist advice from any of our lawyers at Osbornes Law, please call 0207 485 8811 or complete an online enquiry form.