Osbornes scale new heights to raise money for Brain Injury Charity, Headway East London
16 Jul 2017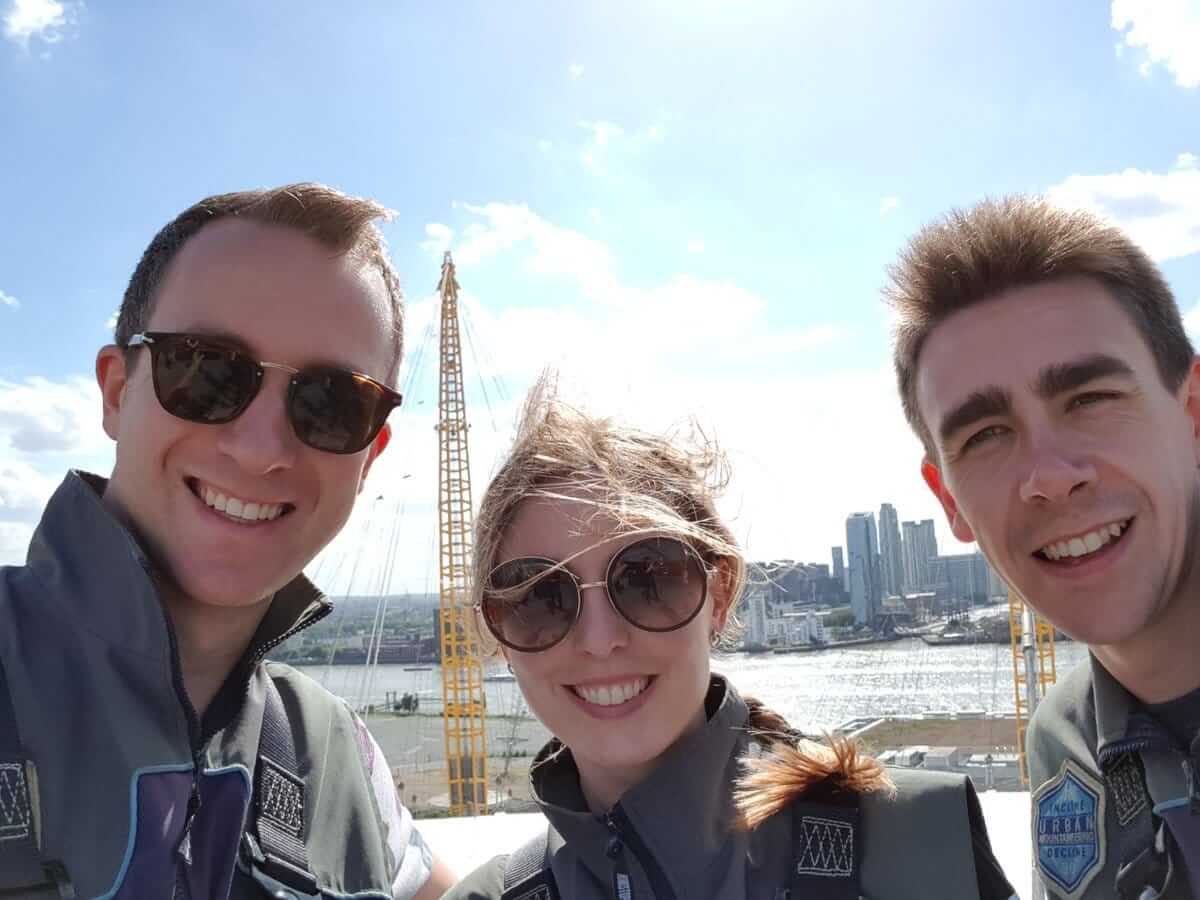 On 15th June 2017 a team from Osbornes Law took part in Headway's Corporate Climb up the O2 Arena in London. Elspeth Neilson, a partner in the Private Client Department, Joseph Gunn, trainee solicitor in the Personal Injury department, and Nick Leahy, a paralegal in the Medical Negligence Department, joined over 50 people in ascending via a walkway to the top of the O2, suspended 52m above ground level. After arriving at Basecamp for their safety briefing, the team embarked on the climb to the summit. The glorious weather meant that the team enjoyed views from the top of some of London's most famous sights including Canary Wharf, the Olympic Park and the Old Royal Naval College in Greenwich.
The team were raising money for Headway East London, a charity which supports brain injury survivors and their families/carers across the UK. The Personal Injury department at Osbornes works closely with Headway and is well aware of the important work the charity does in helping people who have suffered brain injuries to rebuild their lives. The Personal Injury department at Osbornes currently represents a number of clients who have suffered brain injuries and who benefit from the work that Headway does in providing support and rehabilitation services.
Following the team's amazing feat of urban mountaineering, a charity raffle was held at Osbornes to raise money for Headway. Prizes included a trip to London Zoo, a meal for two and bottle of wine at local restaurant El Parador, a platter of cakes from the Camden Bakery and Grill and plenty of wine. All together the team managed to raise £284 for Headway thanks to generous contributions from their colleagues at Osbornes Law.