Leading Catastrophic Injury Lawyer Joins Osbornes Law
28 Sep 2017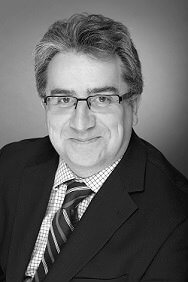 Osbornes are pleased to announce that Rob Aylott, a senior catastrophic injury lawyer, has joined the personal injury department.
Rob has over 15 years of experience as a personal injury lawyer helping individuals who have suffered life-changing injuries. He specialises in brain and spinal cord injury,  amputation injury claims and fatal accident cases. Rob comments:
"I am delighted to have joined the department at Osbornes Law, one of the best serious injury teams around. I work closely with a trusted support team that puts my clients at the centre of a rehabilitation and compensation process, and I know Osbornes shares that ethos, which makes the firm a perfect fit for my practice."
Rob's arrival continues an expansion that has seen catastrophic injury head Ben Posford and clinical negligence head Stephanie Prior join in recent years.
Osbornes houses one of the leading personal injury departments in London,  recognised by legal directories 'Chambers UK' and 'The Legal 500' for its serious injury practice. The firm was also previously awarded 'Claimant Personal Injury Team of the Year' at The Eclipse Proclaim Personal Injury Awards.
PI Department Head Stuart Kightley says of Rob's arrival:
"Rob is a very well-known catastrophic injury lawyer. He has built an impressive reputation for expertise and success in high value and complex cases, and adds further cycling injury know-how to the team. We are glad to welcome a solicitor of his calibre and experience".
To speak with Rob or another member of the personal injury department call us on 0207 485 8811 or fill on our online form.