Have you been affected by the North London flooding?
9 Oct 2019 | Manjit Mandair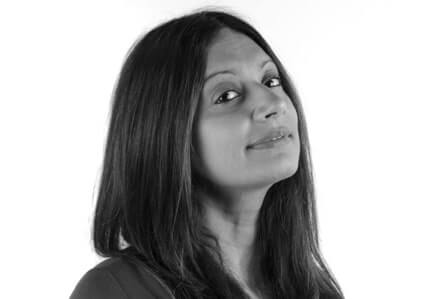 Are you a tenant, landlord or homeowner affected by the flooding caused by the burst water pipe in Finsbury Park, London?
This can be a stressful time but Manjit Mandair sets out below some top tips when dealing with such circumstances.
Be safe
Make sure all residents and pets are safe. Make sure all electrics and gas is turned off at the mains. It is not advisable to return to the property until you have been informed that it is safe to do so.
If you have to leave the Property try and secure it before you go and take any personal documents/items with you if possible, and without endange
ring personal safety. In circumstances when it is possible try and take video footage of the condition of the property. If you do not secure the property and you are broken into you will struggle to make an insurance claim later for any theft or stolen items.
It is not advisable to eat any food that has touched flood water, check food in the fridge and freezer and if the electrics have been cut off then you should not eat the food in the fridge either.
If you feel unwell seek urgent medical advice immediately.
If you feel overwhelmed and are struggling to cope with the flood it is important to seek help, from friends, family, medical professionals or professional organisations such as Red Cross or the Samaritans who are trained and experienced to provide support and advice.
Insured?
If you have insurance make sure that you contact your insurance company to report it and seek advice. You should keep a paper trail or email trail of what is discussed and agreed. It is important that you take a note of the name of the person you speak to, what was agreed between you and any reference number to log the telephone call in case future reference to it is required. Remember, if you have separate building/contents insurance you will need to contact both insurance companies.
If you have a car make sure you contact the car insurance company also to report it. If you have a valid comprehensive insurance cover you should be able to claim for damage caused/loss.
Try and arrange for a loss adjuster to carry out an inspection as soon as possible. The job of a loss adjuster is to assess the damage caused, visually inspect it and make an offer of how much to pay out on behalf of the insurance company.
Evidence of damage to building and personal items
It is always advisable to take photographs of the damage and video footage which could help with any claim.
How soon can I repair?
It is important that you speak to your insurance company/landlord (if you are a tenant) in relation to carrying out repairs. It is important to keep records/receipts of works carried out and try and get quotes before works are carried out. Keep hold of quotes and invoices. Only use reputable contractors with the appropriate qualification. If appropriate you must obtain a certificate proving completion of works i.e. electric safety checks.
If you have a landlord, your landlord will need to contact the insurance company to report the damage and make the claim unless the policy is also in your name. Your landlord will have various obligations which they will need to comply with and if you require further advice in this respect, you should contact a solicitor.
How to dry out the Property?
In the first instance, depending on the severity of the damage caused the fire brigade may need to pump out excess water.
The Property must be dried out to prevent damp and mould setting in. Your landlord, or insurance company should arrange dehumidifiers, these should only be switched on once the electrics are deemed safe. It is advisable to take a meter reading before and after. This is because the cost of using a dehumidifier can be very high and you may need to provide evidence of any claim you intend to make.
Mitigation
Whilst you might be tempted to throw out all wet belongings in anticipation that you may be able to make a claim, it is not advisable to do so. You will need to explain why an item could not be dried out or cleaned up and explain why.  Keep an inventory of all items destroyed as it could be a long time before your insurer pays out or you are compensated.
Local Authority assistance with housing 
You should always check any insurance/contents policy to see whether it covers emergency accommodation in unexpected circumstances, like a flood. You should always ask for approval to incur the costs of temporary accommodation in advance if you intend to make a claim for the cost at a later stage. You should be mindful that most policies have an upper limit of how much it will pay for alternative accommodation.
If you have nowhere to stay and do not have insurance/contents insurance then every Local Authority in England and Wales has a housing department who you are able to contact in a crisis. If you have been affected by flooding and do not have anywhere to live, your Local Authority is obliged to carry out inquiries, and if appropriate, provide you and your household with suitable accommodation.
The Local Authority may also have set up a specialist area or hub which may provide local advice and assistance.