Gosport Inquiry – Stephanie Prior Speaks to Sky News
20 Jun 2018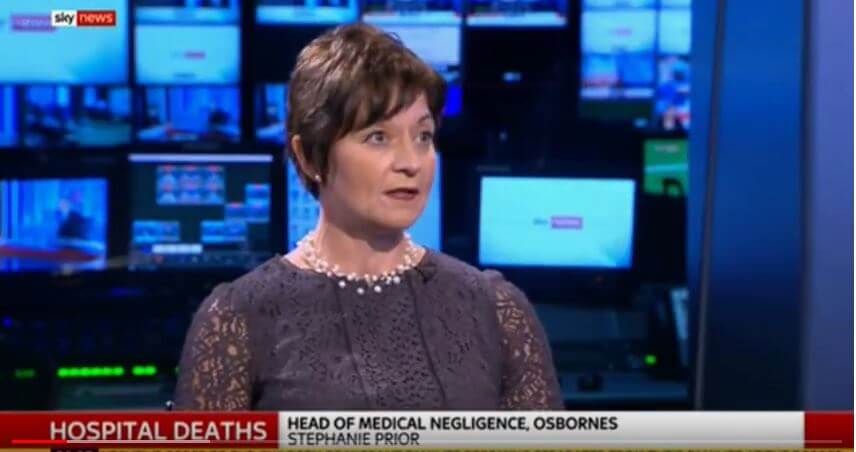 Following the revelations by the James Jones inquiry into the death of hundreds of patient at the Gosport War Memorial Hospital between 1988 and 2000, there has been widespread condemnation of the failure to intervene by authorities. The report revealed that complaints and concerns dating back to 2003 were raised concerning patient care and the number of deaths occurring. The report revealed that these concerns, made by family members and nursing staff were not investigated fully or taken seriously enough.
The report said how there was an utter 'disregard to human life' and rather than patients being treated with kindness and the dignity they deserved, they were treated as a 'nuisance'.
Stephanie Prior, head of medical negligence at Osbornes Law, spoke to Sky News on Wednesday 20th June 2018 and commented that she believes that the Crown Prosecution Service have a duty to investigate further and that criminal proceedings may be necessary.
Stephanie also commented that there is a strong argument in favour of the families bringing civil claims against the NHS trust.
Stephanie's interview with Sky News is available to watch below in full.
To speak with Stephanie contact us on 020 7485 8811 or by filling in an online form.