Family Law Department Win Major Award
8 Mar 2017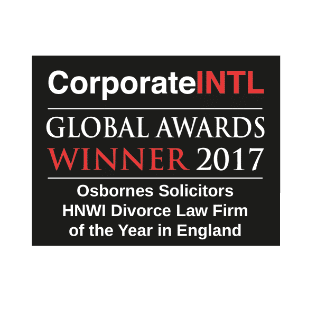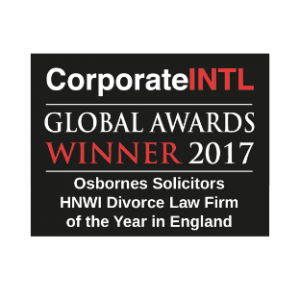 The family department at Osbornes are delighted to announce that they have won the award for HNWI Divorce Law Firm of the Year in England at the 2017 Corporate Intl Magazine Global Awards.
The winners are chosen after an extensive research period which draws insights from business leaders throughout the world and takes suggestions over the preceding six months to produce a shortlist of firms for each category.
Lisa Pepper, Partner in the Family department comments:
"The family department are thrilled to have won this award, especially considering the number of other law firms providing high quality family law advice. The service we provide at Osbornes to all of our clients, regardless of whether they are high net worth individuals or not is one which seeks to deliver their realistic objectives in the most effective manner. Achieving this when helping someone through a divorce can be a challenge, however this award demonstrates that our specialist family lawyers are succeeding in doing this for their clients".
The family department at Osbornes has also been shortlisted as finalists at the 2017 City Wealth awards in the category of Boutique Family law Firm of The Year. Winners of these awards will be announced in May 2017.
The family department at Osbornes is consistently recognised as a leading law firm in London by the independent legal directories Chambers UK and The Legal 500. The team, one of the largest in London, offers specialist advice on all family and children related issues.