Family Courts Backlogs Exacerbated by Pandemic
28 Sep 2021 | Claire Andrews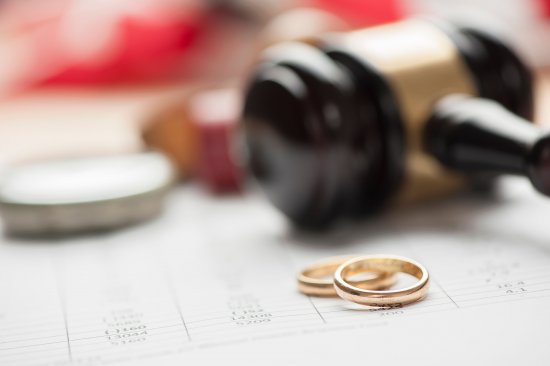 Court backlogs: Divorcing couples face ruinous costs as last-minute court hearing cancellations become commonplace
Divorcing couples are facing ruinous costs after final court hearings to agree financial settlements or child contact arrangements are cancelled with days to spare.
Family lawyers at Osbornes are seeing rising numbers of clients whose final hearings are removed from court listings at the last minute, leaving them to pay thousands of pounds in costs.
Cancellations are put down to a shortage of judges and the huge backlogs in the family courts exacerbated by the pandemic. Couples whose hearings are cancelled can expect to wait at least another six months for a new listing, leaving them in limbo, unable to move on with their lives.
Claire Andrews, family lawyer, explains, "This is an emotional rollercoaster for couples. Going through the divorce courts is already a very stressful experience – most are acrimonious couples who have already exhausted all other options.
"Gearing up for a final court hearing takes months of preparation and barristers must be briefed and paid for their work, often two weeks in advance. Whilst postponements used to be relatively common for lower-level hearings, we are now seeing more and more final hearings cancelled with just one or two days to spare. This runs up huge costs for clients who are still no closer to resolving their disputes.
"This can be particularly tough for those who are pursuing a higher earning ex for a financial settlement but have small means themselves. I have seen some clients concerned they will run out of money but have little choice but to continue."
It is possible to claw back some money from the HMCTS (HM Courts & Tribunals Service) to cover costs in these circumstances, but the process is complex and difficult requiring an application be made with a detailed breakdown of costs. If the court finds that every effort was made to source a judge to hear the case, then it is unlikely any costs will be reimbursed at all, with HMCTS stating that 'judicial availability is not in the hands of the court administration office'.
Sometimes a case will be given a court date categorised as 'at risk' which means it cannot be guaranteed a hearing will go ahead on that date. If it doesn't, and a party seeks their costs from HMCTS, they will be turned down because the hearing was already listed 'at risk'.
Claire explains, "This puts couples in an impossible position – they do not get to choose whether their hearing is 'at risk', the court decides, so they have little choice but to go ahead and risk incurring huge costs.
"This is a disgrace for parties who may have spent thousands and whose cases may have already been going through the courts for years.
"Clearing the court backlog should be a number one priority for the new Lord Chancellor, Dominic Raab. This will take time so at the very least I would like to see the courts have an obligation to notify parties at least two weeks beforehand for final hearings if a hearing will not be going ahead."
Ultimately more and more couples who are not able to settle disputes over how their finances should be divided amicably, or through mediation, are opting to avoid the courts altogether, paying an independent third party "judge" to make a decision.
Claire says, "We have always advised clients to avoid the courts where possible, resolving any disagreement through mediation or the use of a private  financial dispute resolution hearing. Given the continued uncertainty of delays and cancellations which can leave couples without financial security, unable to sell property and unable to move on, going to court really is a last resort.
"For those who find themselves in the position, another option is for an arbitrator to make an independent evaluation of how joint assets should be divided and set a date for a legally binding arbitral award to be made, speeding up the process considerably."
The set-up costs for arbitration are similar to litigating through the courts, save for the additional cost of paying for the arbitrator, but the parties benefit from being able to pick their dates (often within weeks instead of months) and can pick their judge.
You can also read the article in New Law Journal
To speak to a family lawyer please call us, or complete an online enquiry form. 
"Claire Andrews is an associate to watch. Tenacious, diligent, professional and astute. She is very impressive."