Report Reveals Failings in Elderly Care
4 Sep 2017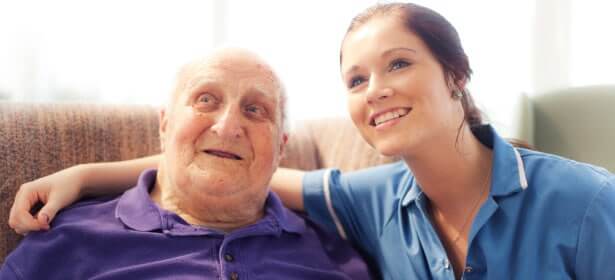 A new 2017 survey has revealed that two thirds of local authorities in the UK are failing to provide adequate housing for their elderly population. Less than 10% have an elderly person's housing planning policy or have allocated suitable sites for developing such housing.
The current state of elderly care in England was recently assessed by the Care Quality Commission (CQC), which released its report on adult social care services on 6th July 2017. Between October 2014 and February 2017 they inspected 24,000 social care locations. While four out of five were rated as good or above, nearly one fifth of sites required improvement and a shocking 343 were rated as inadequate: a paltry 86 were rated as outstanding. Regional variations were also identified, with the East of England showing more, 'good or outstanding' locations than the North West.
Nursing Home Failures
The CQC singled out Nursing Homes as, 'remain(ing) the biggest concern'. In fact, around 70,000 elderly patients and vulnerable residents are at risk and at least 9,000 are in homes that do not meet basic safety standards.  Sadly and frustratingly, we know all too well that news papers regularly host horror stories of the gross failings of some Nursing Homes: people left, 'filthy and starving', 'locked in their bedrooms with no natural light', or even more dangerously, 'given the wrong medication'.
Five Nursing Homes have been successfully prosecuted by the CQC over the past 2 years, with fines of up to £190,000 being imposed. By law, inadequate Nursing Homes can be closed immediately or they may be placed on special measures. If they do not improve within this special measures time frame, they can then be shut down. Sometimes, providers voluntarily close before being forced to by the CQC, but there are no official figures for these.
Debbie Westhead from the CQC said, 'People are entitled to services which provide safe, effective, responsive and high quality care.[They should be] supported to live in a way which maintains their dignity'. It would be hard to find anyone who would argue with that sentiment.
Robotic Solutions?
Unless there is a drastic change in the planning and approach to the care of our elderly population, we will soon be running into difficulty. For, it is predicted that by 2050 there will be 1.5 billion people worldwide who are over the age of 65. By recognising and accepting that the number of elderly people will soon far surpass the number of available caregivers, a debate may be opened to find solutions for the problem. Japan, a recognised pioneer of new technology is aiming to place home care robots in the homes of the elderly. They will be known as, 'carebots', and will have various functions such as monitoring health, reminding about medication and helping to lift and move people. However, there is a valid concern that robots are unable to understand human emotions and therefore are incapable of engaging on any meaningful level with those under their care: this is despite reassurances that a robot is being developed which uses an, 'emotional engine' and learns from human interaction.
Dignity For All
The truth is, a high standard of caregiving requires real skill and empathy and a focus on dignity at all times.  Furthermore, the vulnerable elderly require their caregivers to respond to subtle cues in order to engage with them in a meaningful manner. It is hard to see, at least in the near future, how a robot could replace a competent and committed professional.
And I suppose that is the key: healthcare professionals and especially those working with our elderly and vulnerable should be competent and committed. They should be innately empathetic or at least trained to act in an empathetic manner. They should prioritise kindness and compassion. They should always respect the dignity of those whom they are charged to look after. They should be properly trained and then properly supported during their work. They should be recognised for the invaluable contribution they make to our society and maintaining their morale should be a priority of their employers.
By looking after our caregivers, it will be more likely that they in turn will treat our elderly relatives as they deserve to be treated, and robots aside, it follows that horror homes will be consigned to the mists of history.
At Osbornes Law we care about how you are treated both by medical professionals at hospital and also under the care of private providers of care homes. If you think that the care you or a loved one has received fell below the standards expected of a reasonably competent professional, then please do not hesitate to contact partner and specialist medical negligence lawyer Stephanie Prior on 020 7681 8671.