Event: Alternative Pathways to Parenting – Busting the Myth.
27 Feb 2019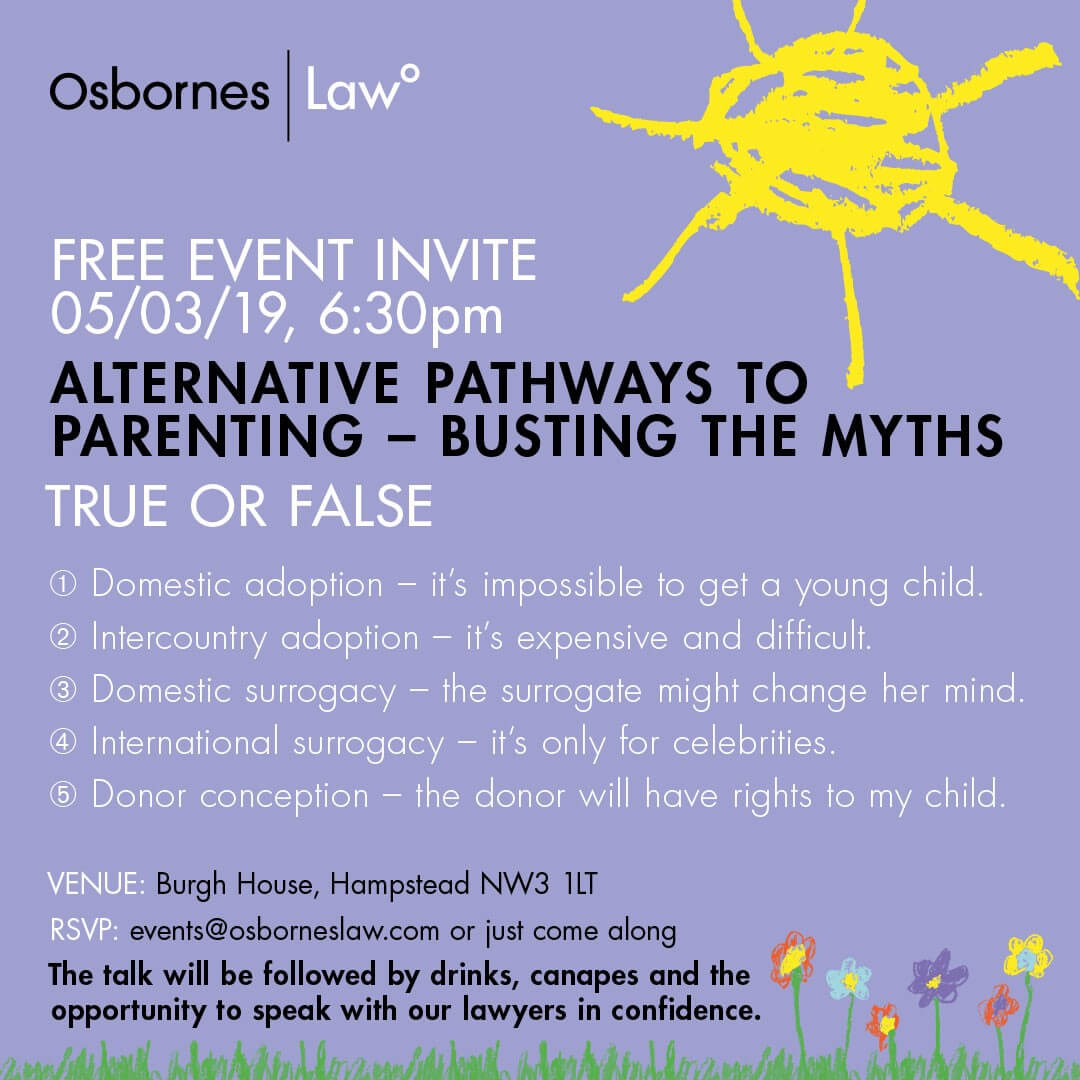 Osbornes are pleased to invite you to a free public event that will answer key questions you might have if you are intending to adopt a child, enter into a surrogacy arrangement or are looking into donor conception.
Date: 5th March 2019
Venue: Burgh House & Hampstead Museum, New End Square, London, NW3 1LT
Time: 6.30pm
Leading lawyers from Osbornes Law will be speaking and available to answer all of your questions.
Speaking at this event is:
Naomi Angell, Award winning, internationally recognised as a leading Intercountry Adoption and Surrogacy lawyer.
Bridget Thompson, highly experienced Children and Adoption lawyer who is ranked in Chambers UK.
Anest Mathias, leading fertility lawyer who represented parents in a leading parentage case involving clinics licensed by the HFEA.
To attend this event RSVP events@osborneslaw.com or just come along on the evening.