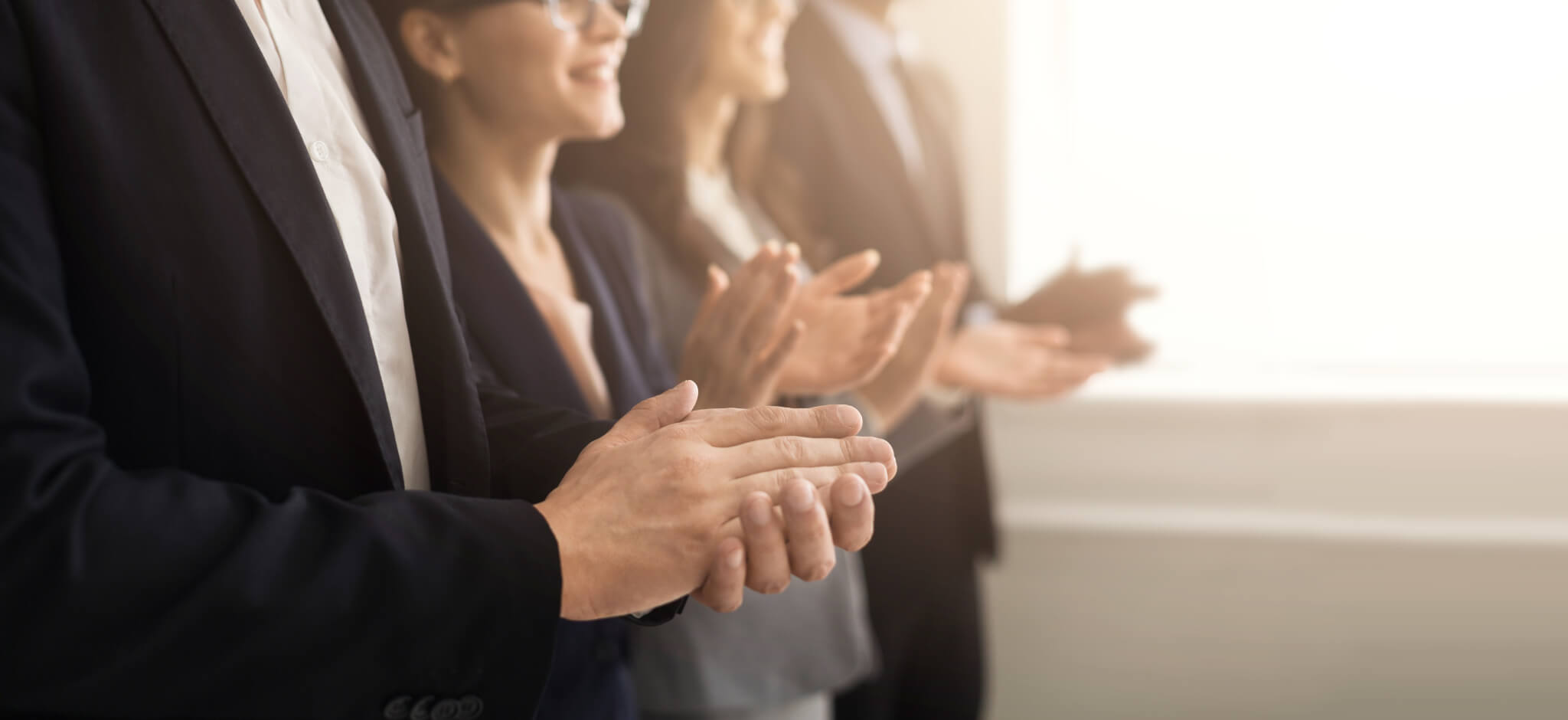 This year the litigation team at Osbornes attended the 20th anniversary of the Legal Aid Lawyer of the Year 2022 ("LALY 2022") awards. The event is annually organised by the Legal Aid Practitioners Group to celebrate the achievements of those lawyers who continue to represent some of the most vulnerable members of our society despite the cuts that the industry has faced particularly in the post Legal Aid, Sentencing and Punishment of Offenders Act 2012 ("LASPO") era. Our team was proudly cheering for Samuel O'Flaherty who was nominated as the Legal Aid Newcomer of the year. Even though Samuel did not win on this occasion, we at Osbornes are proud of his work including his remarkable victory against Brent Council that allowed over 1200 homeless individuals and families onto the borough's housing list.
Those Legal Aid lawyers who started their careers prior to the passing of LASPO were able to advise their clients in a more holistic manner on various interlinked legal issues faced by those who often come from underprivileged backgrounds. Now the same lawyers must refuse many enquiries as they do not meet the eligibility criteria that would qualify them for Legal Aid. This is due to changes brought about due to LASPO, which has drastically reduced the areas for which legal aid is available. Many areas have been taken almost entirely out of scope, such as welfare benefits. In areas where funding remains, such as housing, the rules have been made more restrictive. For example, it is not possible to get advice on potential possession or eviction until you have received a notice from your landlord. In disrepair work the threshold introduced under LASPO forces Legal Aid lawyers to assess whether there is a "serious risk of harm" to their client's health and safety before legal aid becomes available to address poor housing conditions. In practice this means that matters must get worse for clients before their cases can be taken on – rent arrears must lead to a formal notice of eviction, and disrepair has to make them at risk of physical or mental illness.
It is of course not only housing and social care lawyers at Osbornes who face this reality. Other areas of Legal Aid cuts include family law cases, such as divorce and child contact, as well as debt, education, employment, criminal law, clinical negligence, and immigration.
Legal Aid was first introduced after the Second World War in 1949, as a principal pillar of the welfare state. When it was introduced, over 80% of the population was eligible for advice and assistance. Remarkably, now around 72% of Legal Aid clients are from Black, Asian, and minority ethnic backgrounds. Following LASPO, in 2007 only 27% of the British population were eligible for Legal Aid, and the further cuts since have further driven this figure down. The results of the cuts should not surprise anyone. The ideological approach has been to cut access to justice for communities. Information on even in the wide the internet is not available in plain English about areas of law that still fall into the scope of funding, or differences between the Legal Help and the Legal Aid scheme. Not only are many areas of law no longer practiced, but even those areas where practice still exists, clients do not qualify for free advice if their monthly income is even just £1 over the threshold for qualification for funding. The difference between Legal Aid and privately funded case is enormous. The initial cost to cover 4-5 hours of solicitors' time is likely to cost around £1000 or more. The cost of representation, expert evidence, and potential court fees thereafter can easily result in clients incurring costs in the thousands. For most low to middle income clients this is simply unaffordable, and they are left without access to justice.
What then is the way forward? What are we even celebrating, given there is only so much Legal Aid lawyers can get paid to do? The simple answer is that during LALY 2022 awards we were celebrating commitment. We were celebrating commitment to our clients, values, principles, and access to justice. We were celebrating commitment to Legal Aid work against all the odds. We were celebrating those who have practiced as caseworkers, solicitors, judges, and barristers, but also for the first time those who have been supporting our Legal Aid lawyers over the decades – paralegals, secretaries, and receptionists. Finally, and most importantly, we were celebrating our clients, both those who have now secured their rights thanks to Legal Aid, and those who continue the struggle to do so.
Finally, there is hope. The government has proposed a means test review that may make as many as 5.5 million more people eligible for Legal Aid. Legal Aid is still in scope for areas like unlawful eviction, possession proceedings, housing disrepair, harassment, public law, homelessness, and community care. Even some welfare benefits work remains in scope if the matter is in the Upper Tribunal. It can also be possible to obtain exceptional funding for cases that are out of scope where this can be justified (usually in cases of considerable complexity or involving vulnerable clients). Our committed team values our Legal Aid clients just as much as our privately paying clients.
If you are wondering whether you could get Legal Aid for your housing or social care issue, please get in touch with one of our paralegals or complete an online enquiry form.
Contact William Ford Today
Email us Send us an email and we'll get back to you
Excellent work as usual Team Osbornes Law. Our service users have experienced some of the exceptional outcomes yourselves have achieved as outcomes for their housing and social issues.

Keep up the excellent work.


William Ford is the best housing and public law solicitor of his generation.

'Osbornes are very approachable; in a time where many firms are unwilling to take on cases that do not look promising, they are prepared to look at difficult situations and find a way to assist their clients.


"Osbornes is one of the firms that I consistently recommend. Excellent service, and thorough and knowledgable lawyers."

'From the very first moment, I was aware and grateful to have been put in touch with Osbornes. The expertise, advice, leaving no stone unturned right from the first minute until the very last, I would most certainly recommend every single time.'

"The associates have a thorough knowledge of the area of law, communicate effectively and are incredibly easy to work with."

"They are a firm that likes a challenge and are prepared to do the groundwork to develop cases, even if it means much preparation without remuneration."

"It is clear the firm put the interests of the client first at all times."

"There's a real sense of team ethic. It's clear that internal communication and case recording are strong because if a solicitor handling a case is away the person covering is fully up to speed, has the necessary documents available to them and nothing falls through the cracks."

"If a short deadline comes up on an urgent case, solicitors are active in collaborating to ensure it can be met."


"Will Ford is a test case lawyer whose practice spans Social Housing and Welfare issues, his breadth of knowledge in both fields in invaluable to those working in his team."

"Osbornes' team have grown in size and stature under the excellent leadership of Will Ford."

"Will Ford stands out as an exceptional and highly regarded lawyer in the field."

"The lawyer that was helping me with my case was William Ford was simply amazing – if a partner shows all these qualities, this must, I'm sure, filter down to the rest of the employees due to the example set."

"Will Ford recently took over a case from a departing colleague and was immediately on top of all the issues in a fact-heavy case; he is always available to speak to and in a case against a hard-to-manage litigant in person he was excellent."

"The practice is 'undoubtedly one of the best in the business' and has a strong reputation for complex disrepair cases and possession claims against local authorities and housing associations."

Very strong team – incredibly knowledgable with good cross-over knowledge in mental capacity and community care. Thorough, dedicated and very professional. Clients will feel they are getting a gold standard service.

"Osbornes are an exceptional team. They have a wealth of housing experience and knowledge that is 'top notch'. Clients are safe in their hands. As colleagues, they have a fantastic working relationship with each other and, feeding off of each other's expert knowledge, their solicitors work to ensure that no stone is unturned."

"The team at Osbornes is inspired by its leader Will Ford, a truly first-rate, modern lawyer's lawyer. The team have blossomed under his Will and are now packed with conscientious, dedicated and excellent lawyers who always give their clients 100%."

"Alex McMahon – thorough and committed. Very easy to work with."

"William Ford - A good technical lawyer with a strong commitment to his clients"

"A committed and well-organised team with a good knowledge of the law and who work hard to secure a good outcome for their clients"

"Osbornes has an impressive social housing team and the quality of their work that I have seen is very high. Will Ford is a very well-regarded figure in the housing law world and leads a team of high quality and committed lawyers."

"Osbornes provide an incredibly high-quality service to their clients. The firm treats its legal aid clients with the same respect and commitment as if they were important private clients, which is rare and admirable. Their housing solicitors are also highly skilled and knowledgable."

"He goes the extra mile for his clients."

"He is an excellent lawyer with exceptional attention to detail. He leaves no stone unturned in finding the right solution for his clients."

"This is an outstanding firm with great attention to detail. They work tirelessly to achieve the best possible outcome for their clients. They have excellent client care skills and are extremely organised."

"Osbornes has an impressive social housing team and the quality of their work that I have seen is very high. Will Ford is a very well-regarded figure in the housing law world and leads a team of high quality and committed lawyers. The existence of family and property law teams at the firm, amongst others, means that they are able to offer a holistic and expert approach to their clients."

William Ford is "highly committed to his clients and leaves no stone unturned in seeking to assist them with their problems"

William Ford "is an astute litigator, and his breadth of knowledge allows him to take a holistic approach to clients' situations."

"They are at the forefront of legal developments in the field of social housing and community care. They are committed to using their multidisciplinary expertise to achieve the best possible outcomes for clients."

"This a great team - the quality of their work is amazing and they are very professional"

"An exceptional outfit. They take on difficult cases, fight hard and win."

"William Ford frequently represents tenants in possession proceedings, homelessness appeals and disrepair claims... and is praised for his dynamic and hard-working approach."

"Osbornes team is noted for cross-practice expertise in areas such as housing and community care, which it brings to bear in disrepair, possession and homelessness cases involving vulnerable adults, individuals with language difficulties, the elderly and those with no recourse to public funds."

"The absolutely brilliant William Ford."

"He is one of the most passionate lawyers I've ever worked with. He's a rare commodity."

I was very happy with the excellent service from Osbornes in my disrepair case. They obtained a great result in my case and always pushed hard for my rights.

The social housing team is friendly, approachable and genuinely care about its clients.

A broad knowledge places the social housing department one step ahead of others when it comes to community care knowledge.

The social housing department always go the extra mile.

The social housing team has a strong track record in representing tenants in claims against local authorities and housing associations, with particular expertise in complex disrepair and possession cases.

The social housing department provides an excellent service and is able to react quickly in critical situations.

Thanks for all your support during this very difficult time for my family.

William Ford receives effusive praise for his dedication and commitment to social housing. Interviewees highlight his technical understanding and background in housing law, and describe him as highly impressive."

The team understand vulnerable clients and young people, and on the front line they are prompt and efficient.

Edward Taylor undertook my case from an almost unwinnable position. From our first meeting, Edward's enthusiasm was apparent. He was determined, diligent and most professional when dealing with my case, keeping me informed at every stage. I wholeheartedly thank Edward for his endeavours and would not hesitate in recommending him and Osbornes Solicitors to others.

Osbornes Solicitors give us the confidence and strength to continue and input the belief that the case would turn in our favour … What was most important was the transparency in communication that Osbornes provided.

Osbornes Solicitors are the pinnacle of professionalism and have gone beyond to assist with this case … I felt that I wasn't only dealing with just one dedicated solicitor but I had a good knowledgeable team behind me at all times.

I have been extremely impressed with the level of patience and guidance provided in the case … I would like to thank you for your sympathetic approach and understanding towards my mother's case and I would strongly recommend Osbornes Solicitors to anybody.

'First-class lawyer' William Ford is 'completely dedicated to making a positive difference', and is acting in cases challenging the 'bedroom tax'.

Osbornes is commended for its 'rare level of commitment'.

William acts on possession, disrepair and homelessness cases, and has particular expertise in the protection of tenancy deposits under the Housing Act 2004

William Ford is impressive and devoted to the sector.